Alexander Graham Bell Homestead

Here at his parent's home in July 1874, Alexander Graham Bell conceived the fundamental idea of the telephone and, in August 1876, carried out the first successful long-distance trials.

The Homestead evokes the formative influence of Bell's father, an authority on the acustics of speech, and of his mother who was deaf. They stimulated their son's lifelong interest in teaching the deaf to speak, a passion that proved crucial to the discovery of telephone.

Since the early 20th century, the Bell Homestead has served as a symbol of this inventor's remarkable achievement.

National Historic Site
Location: 94 Tutela Heights Road, Brantford, Ontario, N3T 1A1
Phone: 519-756-6220
Fax: 519-759-5975
www.bellhomestead.on.ca

Visit Bell Homestead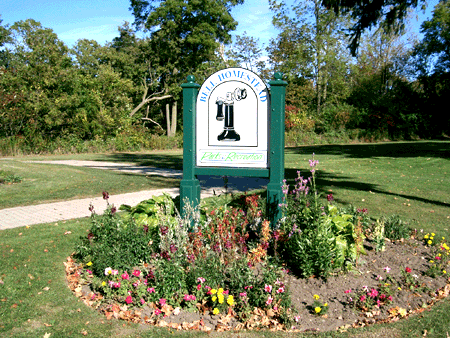 Since 1910, the Bell's home has welcomed visitors from all parts of the world. The home is furnished as it was when the Bell Family lived there with 90% of the items being original. Adjacement to the home is the
Henderson House
- the first telephone office in Canada.
The world's first long distance telephone call was made by Bell from Brantford to Paris, Ontario in Aug. 1876.
HOURS OF OPERATION
Tuesday to Sunday,
9:30 a.m. - 4:30 p.m.
Small Admission Charge
DID YOU KNOW?
You could rent Bell Homestead 's Meeting Room/Classroom for your event year arround. Fridge, stove, coffee pots available. It has capacity for about 25 people. Facility is wheelchair accessible, air-conditioned, and it has about 20 free parking spaces (handicapped spaces available). Outside picnic area also available May to October.
Book two weeks in advance
Phone: 519-756-6220
Visit The Bell Homestead Café