Adelaide S. Hunter Hoodless Homestead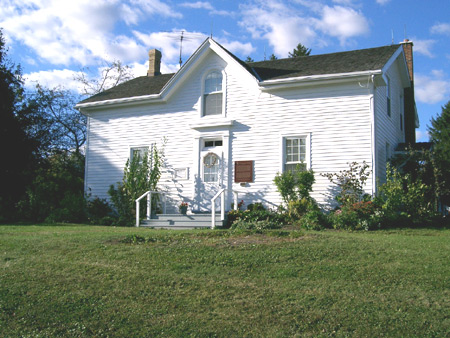 Adelaide Hunter was born in this farm house and lived here until she married John Hoodless in 1881. On February 19th 1897 she organized at Stoney Creek the world's first Women's Institute.

It was her belief that in this organization rural women could discuss their problems and work together to improve their standard of homemaking and citizenship. The movement spread rapidly throughout Ontario and later to other provinces. Mrs. Hoodless, a natural leader and forceful speaker, introduced the teaching of domestic science into Ontario schools and obtained funds for the building of Macdonald Institute at Guelph.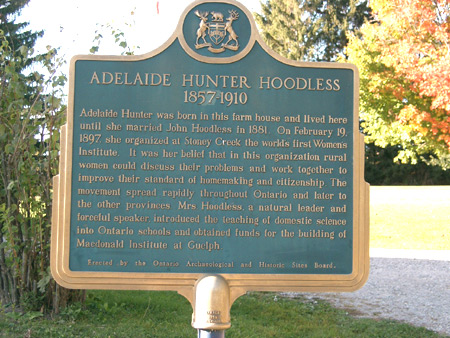 Erected by the Ontario Archeological and Historic Sites Board.

Adelaide Sophia Hunter Hoodles

The original portrait done in 1907 by John Wycliffe Lowes Forster is at the MacDonald Institute Building at the Ontario Agricultural College, Guelph.

In 1950, the Federated Women's Institutes of Ontario donated this painting of their founder Adelaide Sophia Hunter Hoodless to Canada.